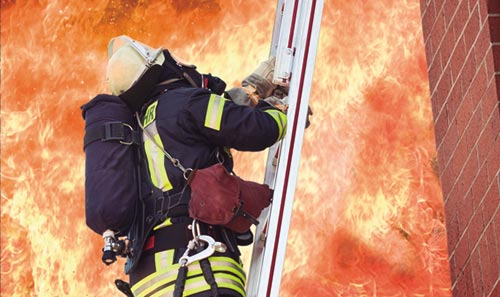 Discover our Flame-retardant Fabric: DERMOFRESH FR
100% NATURAL WITH NO CHEMICAL ADDITIVES
The very first patented product on the market (E13703131) with these characteristics.
Do you know what is the biggest risk when a fire starts in a bedroom? The mattress, because they are highly flammable. In most cases, the mattress is where a fire starts. That is why it is so important to properly protect a mattress in order to hold off the fire for a few minutes and guarantee a safe amount of time for the occupants to exit the bedroom.
What other solutions have there been up to now?
Some used chemical flame-retardant products which, when applied to the mattress or bedding, can result in toxicity issues since most of them contain halogens. Our fabric has absolutely no chemical additives.
Flame-retardant fibres can also be used. The problem with these fibres is that they are overly hard, which may be suitable for some types of protective uniforms, but not for sleeping in, as they are not comfortable, elastic or breathable.
That is why our DERMOFRESH FR fabric is the natural, comfortable, sustainable solution.
European patent nº E13703131
US Patent nº US 14/350,131